CELEBRATE ORAL HEALTH MONTH ~ JUNE :) HEALTHY SMILE – HEALTHY YOU :)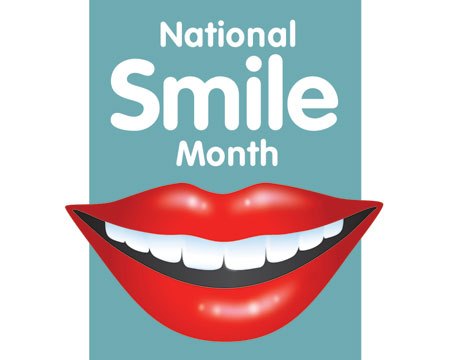 Smile is the universal sign of happiness, Smile it's free, relieves stress, boost our immune system, Smiles can be contagious.
So it's important to take this time to pay more attention to our own oral health and overall health and that of our family and friends.
We all have heard it over and over again about how important oral health is and how much it contributes to our overall health.
Celebrate national oral health month not only with dads and grads but also with healthy smiles, don't let another day go by with unhealthy mouth, tell yourself and others that oral health is an integral part of overall health.
HEALTHY SMILE, HEALTHY YOU ..
Click on the links below to find a great article from the MDA and ADA. delta dental for great information and learn more.
http://www.mouthhealthy.org/en/oral-health-month-2016?source=promospots&content=rotator&medium=oralhealthmonth
https://www.deltadentalins.com/oral_health/dentalhealth.html