NATIONAL PHYSICAL FITNESS AND SPORTS MONTH – MAY 2017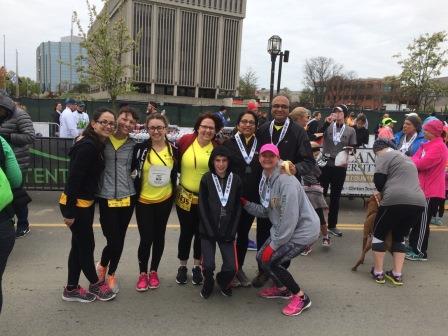 Regular physical exercise is very important for the goodness of overall health. National Physical Fitness and Sports Month is a great reason to promote the benefits of being active.  We encourage this to all age groups.
Daily physical activity is not only important for adults but for younger generation too, especially with the rise of obesity in children Heart disease, type 2 diabetes, asthma, and social discrimination are just a few of the possible consequences of a childhood spent in front of the television or the internet
Reasons to stay healthy..
Children and adolescents – Physical exercise can improve muscular fitness, heart health and bone health.
Adults – Physical exercise can reduce the risks of heart disease, type 2 diabetes and some cancers !
Geriatrics – Physical exercise can help reduce the risks of falls and improve cognitive thinking, increase mental and social wellbeing !
Number one reason of staying active is to Feel great when you exercise !
Definitely Decreases risks of all diseases, you can look better, feel better and sleep better.
Great way to stay in shape, enjoy feeling great and relish leisure activities, helps perform work and home chores safely without getting injured easily !
Live longer—up to five years according to the American Journal of Preventative Medicine!
We are very proud of Dr.Shah and a few staff members that participated in the recent 5 K Run / Walk at the 7 th Annual McLaren Let's Move Festival of Races to kickoff a great physical activity month.
Find a social physical activity in your area and commit to it as a family.
There are many groups / events organizing small runs /walks for the month of 'May !
Check out the links below for some great events in Michigan to stay fit and get into the habit of being fit for the rest of your life !
http://runningintheusa.com/race/List.aspx?Rank=Month&State=MI&Month=5