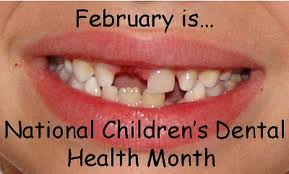 Come see us to celebrate National Dental Health Month 🙂
Here at Kids Smiles we start seeing children from Age 1 following the ADA recommended  guidelines.
Although february is most known for Valentine's Day … it's also known for national dental health month for children !! perfect time to get your teeth cleaned and checked around the sweet hallmark holiday !!
Dr.Shah and Dr.O'Riordan follow the American Dental Academy guideliness and have the additional years of experience in pediatric dentistry to treat young children from AGE 1 through adolescence.
Click on the link below to find some fun activity sheets for kids created by the ADA.
http://www.ada.org/5578.aspx#sheets
 Courtesy : Google images