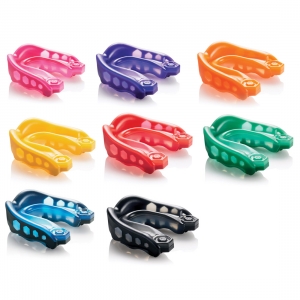 It's about summer time and it's a great way to spend outdoors to brush off your sports skills by participating in many outdoor sports.
Popular contact sports that most kids spend playing in the summer are Baseball, Soccer, Basketball, Football, Softball.
Most contact sports require mouth guards but soccer is the most common sport that kids end up with teeth injury as they don't wear mouth guards while playing soccer.
Talk to your dentist about custom fit mouth guards or find a stock mouth guard in any store that will serve the purpose while playing contact sports, wearing a mouth guard will definitely decrease the risk of injury to your teeth.
Click on the link below to find more about mouth guards.
https://www.mouthhealthy.org/en/az-topics/m/mouthguards
Protect that smile of yours J
images : courtesy of google images 🙂