FIRST VISIT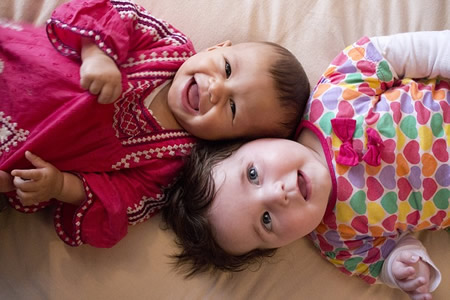 Getting an early start in regular dental care is an important step on the road to teaching your child healthy lifetime habits. We want to share with you the latest available methods for keeping your child healthy and safe. The American Academy of Pediatric Dentistry and the American Academy of Pediatrics recommend that the first dental visit should occur shortly after the first tooth erupts and no later than the child's first birthday. Beginning tooth and mouth examinations early may lead to detection of early stages of tooth decay that can be easily treated. At the first visit we will present:
A program of preventive home care including brushing, flossing, diet and the importance of fluorides
A caries risk assessment
Information about Early Childhood Caries, which may be due to inappropriate nursing habits or inappropriate use of sippy cups
The latest facts about finger, thumb and pacifier habits
What you need to know about preventing injuries to the mouth and teeth
Information on growth and development
Our Pediatric Dentist will examine your child's teeth, check for decay and make sure the teeth are coming in the correct order. We will talk about how to best care for child's teeth at home including tips and tricking for successful brushing, nutrition information and thumb/pacifier habits.
Contact Us
48621 Hayes Road
Shelby Park Office
Bldg. #500
Shelby Twp., MI 48315
(586) 247-5437
Fax: (586) 580-3431
Office Hours
Mon - 8:30am - 5:00pm
Tue - 8:30am - 5:00pm
Wed - 8:30am- 5:00pm
Thu - 8:30am - 5:00pm
Fri - Selective Fridays
Sat - Selective Saturdays
Sun - Closed