What is a Pediatric Dentist?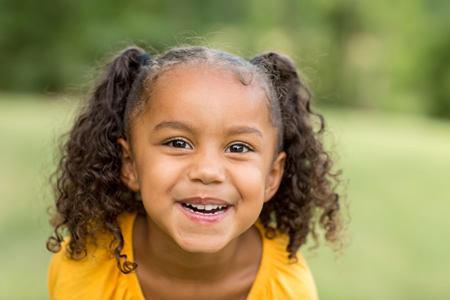 Pediatric dentistry is the specialty of dentistry that focuses on the oral health of young people. After completing a four-year dental school curriculum, two to three additional years of rigorous training are required to become a Pediatric Dentist. This specialized program of study and hands-on experience prepares Pediatric Dentists to meet the needs of infants, children and adolescents, including persons with special health care needs.
Pediatric Dentists have specialized training in child behavior, child psychology and behavior guidance techniques to provide your child a positive experience at their office. That is where the Pediatric Dentist makes a big difference than a General dentist.
Good oral health is an important part of total health. When helping children, we often work with pediatricians, other physicians, hospitals and dental specialists. All young people are served best through this team approach. We, the Pediatric Dentists, are an important part of your child's total health.
For more information about Pediatric Dentistry, services, different treatment plans, please visit the American Academy of Pediatric Dentistry website. http://www.aapd.org/
Contact Us
48621 Hayes Road
Shelby Park Office
Bldg. #500
Shelby Twp., MI 48315
(586) 247-5437
Fax: (586) 580-3431
Office Hours
Mon - 8:30am - 5:00pm
Tue - 8:30am - 5:00pm
Wed - 8:30am- 5:00pm
Thu - 8:30am - 5:00pm
Fri - Selective Fridays
Sat - Selective Saturdays
Sun - Closed