Preventive Care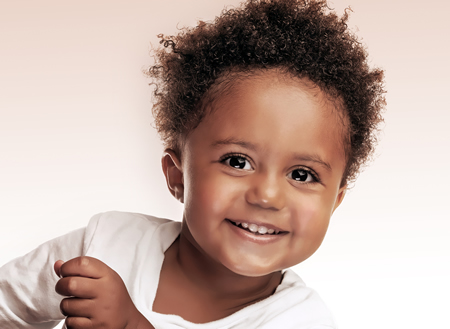 Preventive Care means a healthy smile for your child. Providing preventative care is one of the main focuses of our Pediatric Dentist and staff at our office. Children with healthy mouths chew more easily and gain more nutrients from the foods they eat. They learn to speak more quickly and clearly. They have a better chance of general health, because disease in the mouth can endanger the rest of the body. A healthy mouth is more attractive, giving children confidence in their appearance. Finally, preventive dentistry means less extensive and less expensive treatment for your child. We believe that focusing on prevention care will help our patients to enjoy a lifetime of good oral health.
Importance of Primary Teeth (Baby Teeth)
It is very important that primary teeth are kept in place until they are lost naturally. These teeth serve a number of critical functions. Primary teeth:
Maintain good nutrition by permitting your child to chew properly.
Are involved in speech development.
Help the permanent teeth by saving space for them. A healthy smile can help children feel good about the way they look to others.
Dental Exam and Cleaning
Preventive dentistry begins with the first tooth. Visit our office at the eruption of the first tooth or by age one. You will learn how to protect your infant's dental health. The earlier the dental visit, the better the chance of preventing dental disease and helping your child build a cavity-free smile. For your child's first visit until they turn three years old they will be seen by one of our Pediatric Dentists and not a hygienist for their cleaning. Many young children are not ready to sit in the dental chair alone at this age and feel more comfortable sitting on their parent's lap for a dental exam and cleaning. After evaluating your child's dental health, your Pediatric Dentist will design a personalized program of home care for your child. This program will include brushing and flossing instructions, diet counseling, and if necessary, fluoride recommendations. By following these directions, you can help give your child a lifetime of healthy habits.
Once your child reaches the age of three they may be ready to transition to seeing one of our dental hygienists for their dental cleaning and a Pediatric Dentist will complete their check-up exam during their visit. Between the ages of three and six years we encourage children to start learning how to brush their teeth on their own, but we recommend parents help their children brush and floss at home until the children are at least 8 years old. We believe in spending quality time with each child during their appointments and we work with them to find the best at-home dental care routine that is tailored to their specific needs. Tooth cleaning and polishing and fluoride treatments are all part of your child's prevention program. However, there is much more. For example, our Pediatric Dentist can apply sealants to protect your child from tooth decay, help you select a mouth guard to prevent sports injuries to the face and teeth, and provide early diagnosis and care of orthodontic problems. Our Pediatric Dentist is uniquely trained to develop a combination of office and home preventive care to insure your child a happy smile.
Adolescents have special needs. Appearance and self-image are very important to them. Decayed or poorly positioned teeth or jaws might make them more self-conscious. Teens also eat frequently, and unhealthy snack foods tend to become a major part of their regular diet. We provide a professional, sensitive and caring approach to restoring and guiding teeth, and teaching preventive dental health care through the teen's high school years. When necessary, we will provide information on sealants, oral piercing, wisdom teeth, missing teeth and tobacco use.
Fluoride
Fluoride is a compound that contains fluorine, a natural element. Using small amounts of fluoride on a routine basis can help prevent tooth decay. In areas where fluoride does not occur naturally, it may be added to community water supplies. Research shows that community water fluoridation has lowered decay rates by over 50 percent, which means that fewer children grow up with cavities. Fluoride can be found as an active ingredient in many dental products such as toothpaste, mouth rinses, gels and varnish.
Fluoride inhibits loss of minerals from tooth enamel and encourages remineralization (strengthening areas that are weakened and beginning to develop cavities). Fluoride also affects bacteria that cause cavities, discouraging acid attacks that break down the tooth. Risk for decay is reduced even more when fluoride is combined with a healthy diet and good oral hygiene.
Topical fluoride is a preventive agent applied to tooth enamel. It comes in a number of different forms. A dental professional places gels or foams in trays that are held against the teeth for up to 4 minutes. Fluoride varnish is brushed or "painted" on the enamel. Varnish is especially useful for young patients and those with special needs who may not tolerate fluoride trays. Children who benefit the most from fluoride are those at highest risk for decay. Risk factors include a history of previous cavities, a diet high in sugar or carbohydrates, orthodontic appliances, and certain medical conditions such as dry mouth.
Our Pediatric Dentist considers many factors before recommending a fluoride supplement. Your child's age, risk of developing dental decay and dietary sources of fluoride are important considerations. Infant formulas contain different amounts of fluoride. Bottled, filtered and well waters also vary in the amount of fluoride they contain. Our Pediatric Dentist can help determine if your child is receiving – and not exceeding – the recommended amount.
Sealants
Sealants protect the grooved and pitted surfaces of the teeth, especially the chewing surfaces of back teeth where most cavities in children are found. Made of clear or shaded plastic, sealants are applied to the teeth to help keep them cavity-free.
Even if your child brushes and flosses carefully, it is difficult—sometimes impossible—to clean the tiny grooves and pits on certain teeth. Food and bacteria build up in these crevices, placing your child in danger of tooth decay. Sealants "seal out" food and plaque, thus reducing the risk of decay.
Research shows that sealants can last for many years if properly cared for. Therefore, your child will be protected throughout the most cavity-prone years. If your child has good oral hygiene and avoids biting hard objects, sealants will last longer. Our Pediatric Dentist will check the sealants during routine dental visits and recommend re-application or repair when necessary.
The application of a sealant is quick and comfortable. It takes only one visit. The tooth is first cleaned. It is then conditioned and dried. The sealant is then flowed onto the grooves of the tooth and allowed to harden or hardened with a special light. Your child will be able to eat right after the appointment.
The natural flow of saliva usually keeps the smooth surfaces of teeth clean but does not wash out the grooves and fissures. So the teeth most at risk of decay— and therefore, most in need of sealants— are the six-year and twelve-year molars. Many times the permanent premolars and primary molars will also benefit from sealant coverage. Any tooth, however, with grooves or pits may benefit from the protection of sealants. Talk to our Pediatric Dentist, as each child's situation is unique.
Sealants are only one step in the plan to keep your child cavity-free for a lifetime. Brushing, flossing, balanced nutrition, limited snacking, and regular dental visits are still essential to a bright, healthy smile.
The treatment is very affordable, especially in view of the valuable decay protection it offers your child. Most dental insurance companies cover sealants. Some companies, however, have age and specific tooth limitations. Check with your benefits provider about your child's coverage and talk to our office about the exact cost of sealants for your child.
Mouth Guards
Mouth guards are an important piece of athletic equipment that can help protect children's teeth. We recommend children wear a mouth guard for any contact sport that could result in trauma to the mouth or face.
Contact Us
48621 Hayes Road
Shelby Park Office
Bldg. #500
Shelby Twp., MI 48315
(586) 247-5437
Fax: (586) 580-3431
Office Hours
Mon - 8:30am - 5:00pm
Tue - 8:30am - 5:00pm
Wed - 8:30am- 5:00pm
Thu - 8:30am - 5:00pm
Fri - Selective Fridays
Sat - Selective Saturdays
Sun - Closed