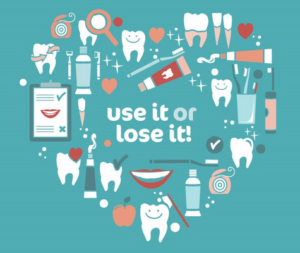 2021 is quickly coming to a close, and December 31st marks the end of the plan year for most dental insurance companies and Section 125 Flexible Spending Accounts (FSA).
If you have dental insurance, your policy allows a certain dollar amount of coverage to be provided to you each year. If your maximum coverage benefit is not used during the year, you lose those benefits because unused coverage does not carry over to the next year. The good news is you can still take advantage of your dental benefits before they run out.
Most dental plans allow teeth cleanings two times per year. If you are due for a cleaning, have dental treatment pending or feel you may need treatment and you haven't maxed out your insurance benefits for the year, we encourage you to call and schedule an appointment before the end of December.
Top 5 reasons to use your dental insurance before the end of they year..
Saving Money
Get Treatment Before Your Deductible Resets
Use up Annual Maximums
Monthly Premiums
Dental Problems Can Worsen
Use Up Your Existing FSA Contributions
CHECK OUT THE LINK BELOW FOR MORE INFORMATION FROM THE MICHIGAN DENTAL ASSOCIATION.
https://www.mouthhealthy.org/en/dental-care-concerns/paying-for-dental-care/using-dental-benefits