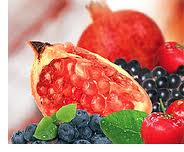 Have you all been seeing a wave of exotic fruits hitting the produce shelves more recently than ever ?? What do you need to know about them ?? Studies have shown that the sales of superfruits have spiked over the recent years.
We at kids smiles love pomegranate, they are a bit messy to peel but they are worth the work !! You can also get them peeled and ready to eat at some grocery stores.
Dr.shah from Kids Smiles Pediatric Dentistry would like to share this link that has some interesting information about superfruits.
http://www.cnn.com/2013/01/11/health/time-search-for-superfruit/
 Courtesy : Google images